Indiana-Franklin Lodge No. 313 Recognizes Outstanding Local Students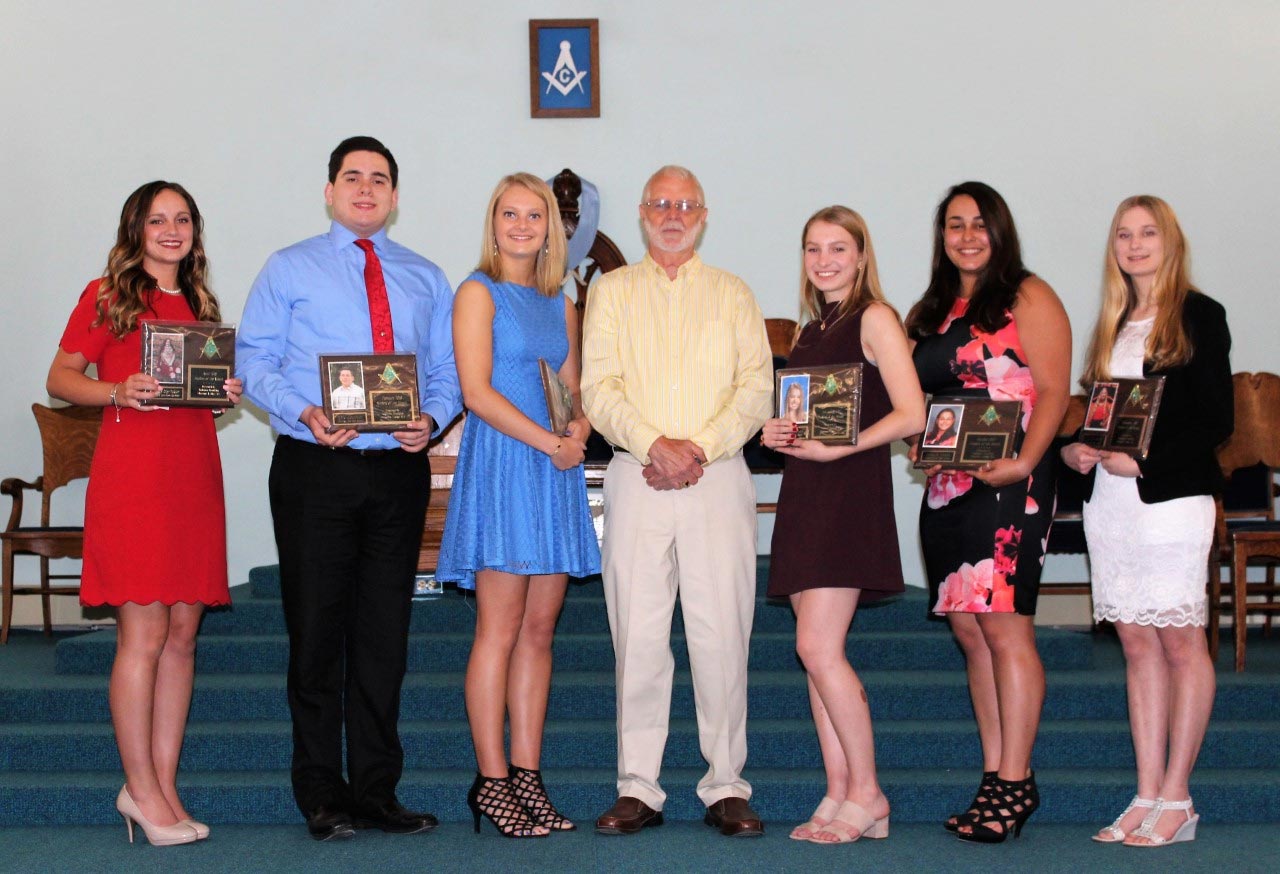 The Indiana Franklin Free and Accepted Masonic Lodge #313 is again recognizing students from our local schools.
Each of the eight high schools in Indiana County will be represented one month of the school year. On the 9th month, one of these students will be selected to receive a "Student of The Year Award", which will be a monetary award.
Students are chosen according to academic achievements, civic involvement and exemplary citizenship. These qualities are in alignment with the core values cultivated by Masonic belief in a Brotherhood of mankind under the fatherhood of God.
Our eight students for the 2017-2018 school year are as follows:
2017 September - Nicole Bush - Blairsville High School
2017 October - Mikayla Dokos - Homer Center High School
2017 November - Jennifer Brice - Indiana High School
2017 December - Taylor Blanzy - Marion Center High School
2018 January - Kaitlyn Johnston - Penns Manor High School
2018 February - Kyle Gearhart - Purchase Line High School
2018 March - Steve Heckman - Saltsburg High School
2018 April - Jalen P. Draksler - United High School
Congratulations to these fine young men and women!
-District 27